MetaDerby (DBY) is a play-to-earn horse racing game where users compete against each other to win the amazing prizes offered by the platform.
There is nothing more exciting and fun than horse racing, and nothing better than bringing it to the blockchain, all thanks to MetaDerby's initiative.
Each horse has different characteristics that differentiate it from the others, making it better or worse. Among these traits we can find BloodLine, Acceleration (Gene X), Aggressiveness (Gene Y) and Sprint Speed (Gene Z).
Of course, the game contains an incredible marketplace where users can buy and sell their NFT assets to multiply their earnings.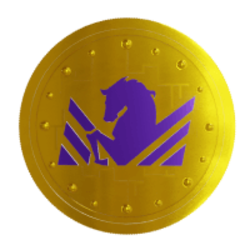 METADERBY
(DBY)
0.00 USD$
24h Range
0.00 USD$
LAST Metaderby (DBY) NEWS
---
No related news for Metaderby (DBY)