Monsta Infinte (MONI) is a PLAY-TO-EARN blockchain game in which players battle a team o monsters in a turn-based card battle system. The gameplay is almost identical to that of the popular Axie Infinity.
In Monsta Infinte (MONI) all MONSTA (the creatures in the game) are non-fungible tokens (NFTs) and users can trade them in the platform's Marketplace. In addition, they can earn MONI tokens from completing in-game quests and winning PvP battles against other users.
On the other hand, the game has an open-world mode focused on the social part, where players can attend events.
Monsta Infinte (MONI) was created on the Binance Smart Chain (BSC).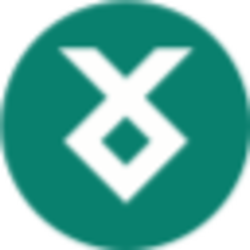 MONSTA INFINITE
(MONI)
0.021 USD$
24h Range
0.070 USD$
Monsta Infinite (MONI) REVIEW
---
Monsta Infinite is a decentralized game in which anyone can earn tokens by competing or playing for fun. The Monsta Infinite concept was born in February 2021. The team's original intention was to fork Axie Infinity and copy it in every way possible since they saw the possibility for a lower-cost Axie game.
What is Monsta Infinite?
For this project, the Monsta Infinite crew has high goals. Some of them are bringing blockchain gaming to life as a pleasant and motivating experience. Enhance blockchain and gaming technology. Create a virtual environment that is alive with people and art. Increasing the speed with which Universal Basic Income becomes a reality. A blockchain game can be a very good solution for these goals.
Technology
The team efforts are centered on making accessibility and decentralization a top priority. The Monster Infinite team has chosen to embark on this path with NFT and gaming, which they believe will be more inexpensive and accessible to a wider audience, thanks to Binance Smart Chain.
The team behind this game is working on a sidechain service with EVM capabilities and Binance Smart Chain interoperability. Players will be able to preserve and update their in-game assets, such as their Monsta, without having to pay a charge at each step.
How to play Monsta Infinite?
The game's main protagonists are known as MONSTA. MONSTA is a mysterious and unusual creature. Nobody knows where they came from or who made them. They have lost their ability to fertilize for reproduction and do not identify as either gender. They live in a mysterious planet.
 Every living thing on the planet is designed to have innate survival instincts in the face of extinction. As a result, Monsta tried a range of approaches. Some used the planet's resources for research, while others mingled with the energy of the elements and evolved under harsh environmental circumstances. During this time, the racial population was destroyed by the constraints of life, as well as innumerable desperate experiments.
Battling
Monsta Infinite is a competitive and fascinating dueling game that mixes a turn-based card battle system with a match-three puzzle structure.
Turn-Based Card Battle System‌
Three Monstas are required for each Monsta team. Six card talents, two attack cards, and two defense cards are available to each Monsta. During combat, players can choose from a shuffled deck of five cards.
To apply the card to an ally or an adversary, the player must drag it to the selected target. The player has 5 seconds after each round to drag orbs on the match-three puzzle structure. If the orbs matched are the color orbs for the relevant class, their abilities can be improved. HP and MP orbs are unique orbs that replenish Monsta's health and mana. ‌
The battle initiative is determined by the difference between AGI and INT, which determines each Monsta's turn. Certain cards can alter the fight sequence and prevent your opponents from moving, making the battle more dynamic and putting your wits to the test! ‌
Match-Three Puzzle System
There are five color orbs, each of which represents a class or an attribute, inspired by Puzzle & Dragons (Cyborg, Elf, Orc, HP recovery, and MP recovery). The player must drag an orb to a nearby position, switching it with the orb that is already there.
The player can move the orb as much as they want within 5 seconds as long as they don't let go of it, allowing them to set up multiple combinations in a single turn. All matched orbs are eliminated from the board once this is done. The board then cascades all orbs down and fills the board up again, potentially resulting in more "Skyfall combinations." ‌
The addition of a match-three puzzle system is intended to address the pay-to-win issue that plagues most MMORPG games. A competitive player will get an advantage over their opponents using such a technique. Monsta Infinite wants to strike a balance between the effects of Time, Money, and Skill on gameplay. ‌
Matchmaking and Rank
‌Matchmaking will be based on a method developed by Arpad Elo, a physics professor who developed an Elo rating system that takes into account a variety of parameters such as rank, recent match results, player skill level, Monsta attribute, and so on.
This method would allow users to matchmaking with other players who have similar overall capabilities, increasing gameplay experience while also making it easier for players to win in-game currency $STT.
Open World
The game system is designed to be open with numerous possibilities. Players can own assets and buy land on which to put them. Materials obtained across the globe map must be used to create assets. ‌
Developing Recipes
In the game, assets will have predetermined functionality for various activities, but recipes will be required to change their appearance. It provides an aesthetic overlay to existing assets that you can change according to your preferences within limits. Players can create their own dreamland in the game and share recipes with their friends! ‌
Depending on the colors and forms used in the design, adding recipes to things will raise the material costs. Artists can also sell their creations in the marketplace for other players to utilize in crafting, allowing them to decorate their land with a variety of themes. ‌
Co-building
Players can grant other players access to collaborate and donate assets to their property, allowing them to construct together.
Organizing Events
Players can hold a number of activities and invite others to their territory. In their respective land, the host might organize party games and social activities. To make the games more competitive and fun, the host can offer a personal prize to the winner. This would draw more players to their area. It's possible that popular attractions will be featured!
Monsta Classes
There will be nine Monsta courses representing three moon nations. Each of them is classified as STR, AGI, or INT and has its own class endowment. Each category has an impact on Monsta's characteristics.
Aside from the class, each Monsta is made up of six distinct parts: a head, a face, a body, a tail, arms, and legs.
Cyborg | Titan Nation
The Cyborgs built a technologically superior civilization of their own. They optimize their automated systems and boost the efficiency of natural resources by employing innovative techniques and instruments. To fully comprehend the regularity, they are continually exploring and learning the law of nature. Their bodies are loaded with innovations and equipment that allow them to control natural energies.
Prime is the epitome of power, possessing exceptional health and the capacity to regenerate. They have the ability to empower those who are around them. Primes may easily overpower others with pure strength, despite the fact that they rarely follow up with many assaults.
The Terminators are known for inflicting enormous critical damage on their foes. Their capacity to launch rapid, high-precision assaults cause even the most powerful to succumb quickly. Their contributions are extremely varied, with a variety of attack tactics and maneuvers.
The personalities of alchemists are geeky and quirky. They enjoy working and completing multiple tasks in a short period of time. While many of their talents are beneficial to allies, some are able to overpower their opponents by utilizing their multitasking abilities.
Elf | Rhea Nation
Elves are creatures who are hooked to magic. They prefer to live in forests and trees because they contain more magical energy, allowing them to maintain contact and communication with the natural world. They would rather respect and believe in nature's God than seize power for themselves. They mix in and coexist with it, resulting in a pleasing combination. They become stronger every day as a result of their connection to their natural surroundings, learning to communicate with the spirits that surround them.
Because of their tremendous resistance, golems are aggressive in their attacks. They are unafraid of being smacked in the face and receiving injury. They can use a variety of ways to diminish the effectiveness of their foes. If you're not careful, their assaults can halt you dead in your tracks.
Nightingales have exceptional maneuverability, allowing them to use a wide range of skills. When it comes to a Nightingale, repetition is crucial. When a maneuver is repeated many times, its efficiency grows exponentially, resulting in absolute mastery.
Prophets are nature's protective charm. They have the capacity to keep their teammates alive while keeping foes away. They can borrow nature's traits to work miracles because of their close relationship with it. They are always a powerful complement to any team because they are friendly.
Orc | Lapetus Nation
Orcs thrive in hostile situations. They believe in their own hidden strength and will only rely on physical strength. To travel and discover the world, they employ rudimentary tools and produce daily requirements. They frequently seek inner betterment and challenge their boundaries by stimulating themselves in difficult circumstances. Muscle, speed, and traditions are all important. They believe that their potential is limitless and that their perseverance will enable them to overthrow the Gods!
Grognak claims to be the best warrior in the world. They are arrogant and unreasonable to the point where even allies struggle to keep them in check. They are shy and compassionate by nature, and they go out of their way to protect their comrades.
Juggernaut is the most mobile and quick. They are given a powerful and light body, as well as a proclivity for hyperactivity. They appear to have boundless vitality and enjoy rushing in to fight before it even begins.
Bomoh practices occultism and always manages to do things in unusual ways. They frequently engage in bizarre behavior that they claim to be useful in warding off ill luck. It's been said that they can even bring the dead back to life.
MONI The Monsta Infinite token
The native token of this game is MONI, which has a wide range of applications and potential. MONI is a governance token that will provide holders the ability to vote on significant decisions as well as stake them (to earn passive income and dividends).
The whole supply of MONI will be fixed. STT, on the other hand, is utilized for in-game asset purchases and MONSTA fusion (in combination with MONI). This token can be obtained by either playing the game or purchasing it on a third-party exchange.
Partnership
Many partners are cooperating with this blockchain game, according to the game's official website, including Gate.io, Kirin Fund, AscendEX, and OKEx Blockdream Ventures. The team intends to collaborate with other businesses and will gradually publish these collaborations on the official website.
About Helmet Insure
Helmet Insure is a peer-to-peer (P2P) price-shield insurance protocol that was introduced on Binance Smart Chain (BSC) in January 2021 with the goal of redefining option trading by incorporating user-friendly insurance policy wrapping.
Consumers can create an insurance policy for any crypto asset on the market, safeguarding DeFi users from the danger of price changes. Helmet's policy trading is market-driven and devoid of complicated calculations. On Helmet, there are two types of policies: SHORT Tokens and LONG Tokens. This platform is one of Monsta Infinite's partners.
About The Brotherhood
Brotherhood, as a venture-level investor organization, taps into a unique and powerful network of influencers, KOLs, and early community supporters to boost awareness, improve launch plans, and maximize marketing opportunities in the lead-up to and after launch.
It provides all of the tools needed to develop a strong and successful foundation for growing ventures, including a strong social media presence and some of the industry's most valued strategic connections and alliances.
About Dutch Crypto Investor
Dutch crypto investors provide capital, marketing, and strategic alliances to crypto startups. Monsta Infinite, Rangers Protocol, Solanium, and a slew of other prominent blockchain games and projects are among their portfolio's highlights.
Conclusion
Monsta Infinite is a blockchain game based on fun and NFT concepts with a variety of features that will appeal to both gamers and crypto enthusiasts.
Although it is based on the Axie Infinity concept, the game's features on Binance Smart Chain have the potential to make it a profitable project.
There are several ways to play and make money in this game. It has the potential to grow rapidly in the next years, as many new players seek out new games and concepts in order to improve their chances of earning while playing games.
LAST Monsta Infinite (MONI) NEWS
---
No related news for Monsta Infinite (MONI)