ApeCoin (APE) is the famous governance token of the APE Ecosystem.
This token allows APE holders a universe of possibilities for everything related to the web3. ApeCoin seeks to revolutionize the crypto space and become the most widely used token in the world.
Being an open-source protocol, it is responsible for offering different types of token usage. From governance and decentralized use without intermediaries, to the fact of having access to exclusive events that can only be accessed by users who hold ApeCoin.
In addition, developers who participate and contribute valuable utilities to the ecosystem can receive ApeCoin as compensation for their work, thus generating that the project remains in constant innovation.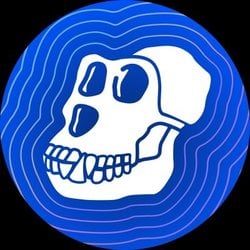 APECOIN
(APE)
1.12 USD$
24h Range
5.53 USD$
No related news for APECOIN (APE)