Avocado DAO (AVG) is a Decentralized Autonomous Organization focused on investing in current and future gaming, NFT and metaverse projects. The goal of this DAO is to maximize the possibilities of generating revenue for its members, among other things, through lending NFT assets owned by the platform.
In addition, it seeks to create a strong and expanding community, which can not only create content within the blockchain gaming industry, but also enjoy games.
In this way, Avocado DAO (AVG) is creating an environment in which to facilitate the adoption of blockchain technology and capitalize on the various economic opportunities offered by the metaverse. This is achieved by enabling greater accessibility and generating education for its community members.
Avocado DAO's native token is $AVG, which gives holders the ability to participate in the governance of the project, allowing them to vote in decision making.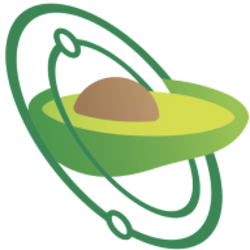 AVOCADO DAO
(AVG)
0.063 USD$
24h Range
0.070 USD$
LAST Avocado DAO (AVG) NEWS
---
No related news for Avocado DAO (AVG)