CocktailBar (COC) is a social game set in a bar where users can chat with people of different nationalities in the same place.
In the CocktailBar metaverse, users can modify their appearance to their liking, since the platform has a wide variety of outfits and styles for all tastes.
One of the most interesting features of the game is the possibility of entering this world through virtual reality, thus adding a more personal touch when it comes to establishing social conversations with another group of people.
In addition, the game has casino games, something that will allow you to get several hours of entertainment, especially if you are one of those who like to make money.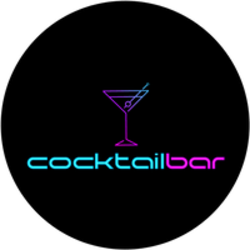 COCKTAILBAR.FINANCE
(COC)
5.60 USD$
24h Range
9.40 USD$
LAST cocktailbar.finance (COC) NEWS
---
No related news for cocktailbar.finance (COC)