Darwinia Network is a platform that allows the development of cross-chain decentralized applications (DApps). In other words, it provides developers with an SDK (Development Kit) that facilitates the integration of their software, enabling operation between the different blockchains that exist.
Interoperability between blockchains is something that greatly limits the potential of DApps. For example, an application developed in Solana cannot run on the Ethereum blockchain. It is then, that Darwinia aims to build a space that facilitates the connection between different blockchains. This benefits not only developers and users, but the entire blockchain and cryptocurrency ecosystem.
Darwinia's native token is RING, which has an initial supply of 2 billion units and allows staking.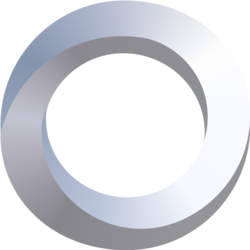 DARWINIA NETWORK
(RING)
0.0050 USD$
24h Range
0.0100 USD$
LAST Darwinia Network Native Token (RING) NEWS
---
No related news for Darwinia Network Native Token (RING)