DG (old) was the governance token of the Decentral Games platform before its 1:1000 Split. Currently, the platform continues with its normal operation and is a project worth knowing.
Decentral Games is a play to earn game ecosystem, in which players have multiple options to generate revenue, either through in-game rewards or performance asset delegation.
Currently, the platform's flagship game is Poker ICE, a card game that offers rewards in cryptocurrencies. It has a daily leaderboard that rewards users with the best results, incentivizing competition and creating an engaged community.
Decentral Games guarantees users the possibility to participate in decisions about the future of the project through the DG governance token.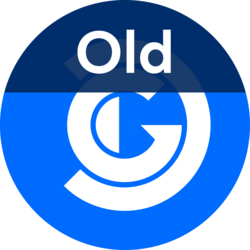 DECENTRAL GAMES (OLD)
(DG)
31.93 USD$
24h Range
55.55 USD$
LAST Decentral Games (Old) (DG) NEWS
---
No related news for Decentral Games (Old) (DG)