Delot.io (DELOT) is the first decentralized lottery game, it is a unique and innovative creation that allows users who are very lucky in their lives the possibility of winning awesome prizes.
The scheme of the game is based on staking the platform's native token, the $DELOT, the larger the amounts you have in stake, the greater the number of lottery tickets that you will have at your disposal, that translates into greater chances of winning the different prizes!
What makes Delot.io different from other common lottery games is that once you hold a considerable amount of the token, the tickets will be added automatically every time you start a new lottery round, without having to buy more tickets.
So come try your luck!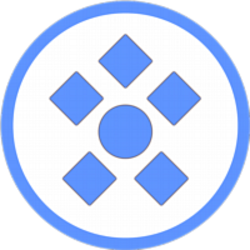 DELOT.IO
(DELOT)
0.00 USD$
24h Range
0.00 USD$
LAST DELOT.IO (DELOT) NEWS
---
No related news for DELOT.IO (DELOT)