Dragon Crypto Aurum (DCAU) is a classic RPG style game that incorporates the advantages of blockchain technology and Play To Earn.
Dragon Crypto Aurum (DCAU) aims to create a metaverse based on a virtual fantasy world that offers an innovative and immersive gaming experience. Enabling also the monetization of the game through P2E.
Within the Dragon Crypto Aurum (DCAU) ecosystem, there are several games and platforms. THE LEGEND OF AURUM DRACONIS, a P2E adventure game. TINY DRAGONS ARENA, a casual game in which owners of Tiny Dragons NFTs train and fight their creatures for rewards.
The native token of Dragon Crypto Aurum is $DECAU.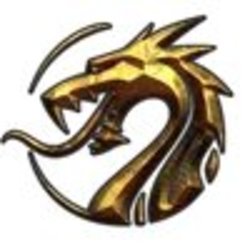 DRAGON CRYPTO AURUM
(DCAU)
7.53 USD$
24h Range
10.79 USD$
LAST Dragon Crypto Aurum (DCAU) NEWS
---
No related news for Dragon Crypto Aurum (DCAU)