Gemuni (GENI) is a blockchain-based platform that aspires to be a decentralized STEAM for play-to-earn video games. Its vision is for all cryptocurrency and DeFi enthusiasts to use Gemuni's platform to play all the amazing video games it has available and take web3 adoption to the next level.
The incredible thing about Gemuni is that it has several ways for users to generate revenue through the platform, such as farming, staking their assets and much more.
The platform also contains an internal Marketplace where users can buy and sell NFTs, as well as create their own.
Gemuni's ecosystem is incredibly extensive, something that makes it unique and special. Every gamer should know about its existence.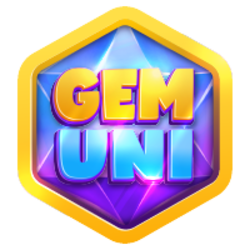 GEMUNI
(GENI)
0.00 USD$
24h Range
0.00 USD$
No related news for GemUni (GENI)