GensoKishi Metaverse (MV) is an open-world MMORPG style game that has created a metaverse in which players from all over the world can interact, trade and fight.
No initial investment is required to start playing GensoKishi Metaverse (MV) as it is a Free-to-Play. Although it is also possible to create and trade NFT objects within the in-game marketplace.
GensoKishi is based on a popular Japanese game called "Elementar Knights" that has had a strong fan base for over a decade.
In GensoKishi Metaverse (MV) players can create their own adventures and even their own content such as Skins, MODS, Weapons, items and much more. In this way, they can monetize their creations and convert them into non-fungible tokens.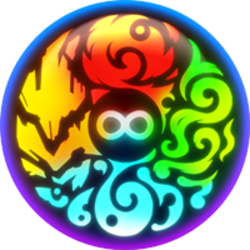 GENSOKISHI METAVERSE
(MV)
0.123 USD$
24h Range
0.210 USD$
LAST GensoKishi Metaverse (MV) NEWS
---
No related news for GensoKishi Metaverse (MV)