Hero Arena (HERA) is one of the best DOTA play-to-earn games within the crypto ecosystem.
This blockchain-based video game immerses its users in an incredible Metaverse where they have the possibility to generate income while setting up extraordinary battles against other players on the platform.
Each user can recruit their heroes and then train and prepare them for battle. The more they train the stronger they become, as well as if you explore the Marketplace to buy items to help them develop as a warrior.
Players can also opt for a staking section where they can generate passive income on a daily basis.
Don't wait any longer and join this adventure!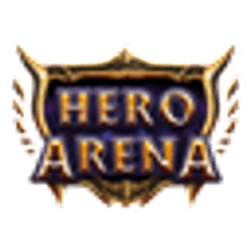 HERO ARENA
(HERA)
0.00 USD$
24h Range
0.00 USD$
LAST Hero Arena (HERA) NEWS
---
No related news for Hero Arena (HERA)