HiFi Gaming Society (HIFI) is a hub for decentralized gaming and clans. The main idea for which this platform was created is so that the different existing games in the crypto universe are all in one place, in this way people interested in the different play-to-earn that exist in the market have easy access to them, increasing their communities and number of players.
The platform has a class management system so that the communities of the games can be organized in a very simple and practical way. You can also promote events and competitions.
HiFi Gaming Society claims to be the best on the market, so it's worth giving it a shot and seeing what it has to offer.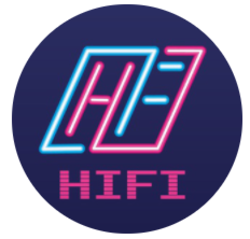 HIFI GAMING SOCIETY
(HIFI)
0.00 USD$
24h Range
0.00 USD$
LAST HiFi Gaming Society (HIFI) NEWS
---
No related news for HiFi Gaming Society (HIFI)