KleeKai (KLEE) is the native token of the Klee Games play-to-earn gaming ecosystem. Klee Games is an integrated gaming studio that develops different low-cost play-to-earn mechanisms and includes a launchpad to incubate new projects within the sector.
Klee Games aims to differentiate itself from other projects in the industry by providing real income-generating possibilities to its users. For this purpose, it has developed game systems that allow to start with very little investment. In addition, KleeKai (KLEE) token holders will be able to generate passive income through the launch pad.
The ecosystem currently features the game KleeRun. A first-person game for Android in which the player must control a running dog and can obtain rewards in cryptocurrencies.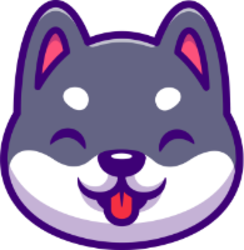 KLEEKAI
(KLEE)
0.00 USD$
24h Range
0.00 USD$
No related news for KleeKai (KLEE)