MARS4 (MARS4) is a virtual metaverse set on the planet Mars, divided into different plots of land, which represent a non-fungible token. Players must explore and conquer the different territories of the planet to earn MARS4 tokens.
For maximum realism, this virtual world was designed based on NASA's 3D maps of Mars. MARS4 (MARS4) gives these maps interactive zones based on their actual topographical shapes.
Each area is an NFT, which can be traded in the in-game marketplace. In addition, players can build and terraform their lands and profit from renting them out, generating passive income.
MARS4 has different NFTs such as space vehicles, rovers and buildings, which enhance users' income.
The native token of this metaverse is $MARS4, which can be obtained in Exchanges such as SushiSwap, Bittrex and MEXC, among others.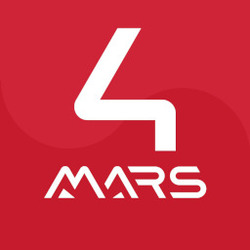 MARS4
(MARS4)
0.00 USD$
24h Range
0.00 USD$
No related news for MARS4 (MARS4)