MetaDoge is a game focused on the Metaverse where your NFTs are adorable dogs that you can interact with other users and make friends around the world.
Once you are inside the MetaDoge metaverse you have the chance to participate in different events. The game is in continuous development so more users can enjoy the different attractions they have in development.
If you are a dog lover this is the best place for you, because only the owners of a MetaDoge NTF are the only ones who can enter this metaverse.
The native token of the platform is $METADOGE.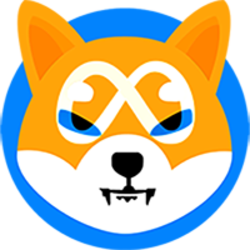 META DOGE
(METADOGE)
0.00 USD$
24h Range
0.00 USD$
LAST MetaDoge (METADOGE) NEWS
---
No related news for MetaDoge (METADOGE)