NFT Worlds (WRLD) is a Minecraft-based game, that incorporates the concepts of NFT and Play-to-Earn. Creating a decentralized game ecosystem in which players can customize the world, building a metaverse of unlimited possibilities.
Within this platform, created from the open source minecraft code, players can build entire worlds with almost no limitations. In addition, everything they create can be tokenized and traded on the marketplace.
To begin in this metaverse, users must purchase an NFT World, which gives them access to the platform's infrastructure, their native $WRLD token and other features such as community support. There are 10,000 of these NFTs.
Worlds NFTs can be purchased on the secondary market, such as on OpenSea. In addition, the platform has a Worlds rental system.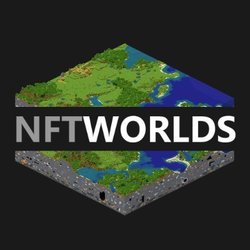 NFT WORLDS
(WRLD)
0.0100 USD$
24h Range
0.028 USD$
LAST NFT Worlds (WRLD) NEWS
---
No related news for NFT Worlds (WRLD)