Seascape Crowns (CWS) is a DeFi ecosystem focused on Play to Earn games, both for players to get maximum benefit from their games, and to support developers in their new projects.
Within the Seascape Crowns (CWS) ecosystem, NFTs play a central role. In the Scape Store, users can buy, sell and trade Seascapes NFTs. This markeplace is available on the Ethereum, Binance (BSC) and Moonriver blockchains.
Another important platform within this ecosystem is Lighthouse. A launchpad focused on DeFi Games and usability for game developers.
In addition, Seascape Crowns (CWS) has DeFi applications, such as its decentralized Exchange, SeaDEX, on which tokens can be traded and rewards earned from adding liquidity to the platform.
Seascape Crowns (CWS) has games of all types and genres, including Blacklords, Profit Circus, NFT Brawl, Zombie Farm, Moonscape and many others.
CWS is the platform's native token.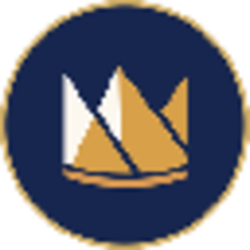 SEASCAPE CROWNS
(CWS)
0.451 USD$
24h Range
0.520 USD$
LAST Seascape Crowns (CWS) NEWS
---
No related news for Seascape Crowns (CWS)