Sinverse is a multiplayer play-to-earn game where you can create your own empire and compete against other players for rewards.
The game duplicates the most dangerous cities in the world so that users have to fend for themselves during the different missions assigned to them. Within the game you have the possibility to buy land, and other NFT assets that can help you overcome the challenges in a much easier way.
The game is oriented more towards a social platform, where you can visit different clubs with your friends, participate in special events and perform main missions to get rewards.
The native token of the platform is SINVERSE (SIN).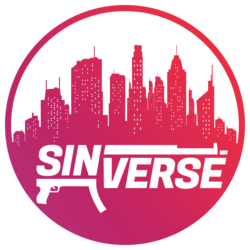 SINVERSE
(SIN)
0.0100 USD$
24h Range
0.013 USD$
No related news for SINVERSE (SIN)