STARLINK (STARL) is a metaverse-style game in which players can explore the virtual cosmos in multiplayer mode. Users can interact both socially and economically.
Within STARLINK items and NFTs can be traded. All in-game objects, spaceships, spaces and more, are non-fungible tokens, so players have real ownership of everything they buy and create within the metaverse.
On the other hand, the STARL metaverse will function in the future as a launching pad for new games. The first of these is Warp Nexus, a play-to-earn style MMO game.
The native token of this metaverse is $STARL, a fully decentralized and community-controlled digital currency.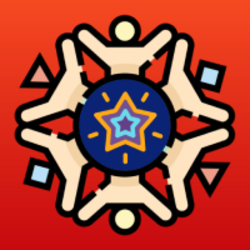 STARLINK
(STARL)
0.00 USD$
24h Range
0.00 USD$
LAST STARLINK (STARL) NEWS
---
No related news for STARLINK (STARL)