Block Duelers (BDT) is a Play-To-Earn game based on PvP confrontations where the winner is the one who gets the rewards. The game has a wide variety of NFT which you can level up to make them stronger and better than the others.
Each NFT has different skills and stats, for now they are available to attack, recover and defend, each of them leads to a strategy to guide you to victory.
The development of the platform is very active and they try to release a greater amount of NFTs every time they can, so that there is a high variety of strategies to fight against other opponents, they are also thinking of incorporating new skills.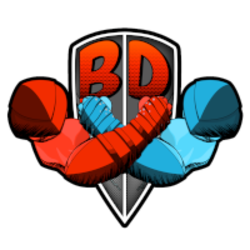 BLOCK DUELERS
(BDTX)
0.00 USD$
24h Range
0.00 USD$
LAST Block Duelers (BDT) NEWS
---
No related news for Block Duelers (BDT)