CheckMate Token (CMT) is one of the two currencies that drive the economy of the famous game Immortals.
Immortals is a Free-to-play and Play-to-earn game that is based on one of the most popular board games worldwide, chess. Something that characterizes the game is that each chess piece is a NFT, and players have the possibility to edit them by purchasing other models. This adds a personalized touch to each game.
You can participate in different tournaments and face other chess experts, also if you do not have much experience playing, you can dedicate several hours to the training section.
The developer team is very active, they are planning to release soon a chess academy where they will teach you how to play Immortals in a more expert way.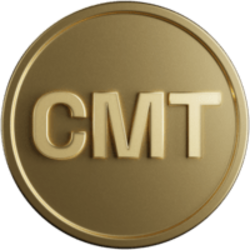 CHECKMATE TOKEN
(CMT)
0.00 USD$
24h Range
0.00 USD$
LAST CHECKMATE TOKEN (CMT) NEWS
---
No related news for CHECKMATE TOKEN (CMT)