BombCrypto is a Play-To-Earn game where users have to play against each other in the classic BOMBERMAN style.
Users will have to use their bomber heroes to defeat many monsters along the way. In order to earn rewards in the platform's native $BCOIN token, users must bet against other players and the winner will take the money wagered by the loser.
There are 3 game modes in which players can play: Treasure Hunt Mode, Story Mode and Battle Mode.
There is also an upgrade system that will allow your hero to reach his full potential, allowing you to be the best on the battlefield.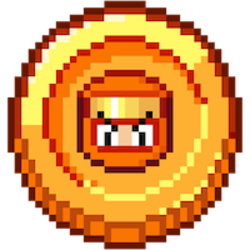 BOMBCRYPTO
(BCOIN)
0.0028 USD$
24h Range
0.0100 USD$
LAST BombCrypto (BCOIN) NEWS
---
No related news for BombCrypto (BCOIN)