In CryptoBlades each user can earn rewards by defeating enemies and other players in PvP battles.
One of the game's governance features is the possibility of being able to buy lands, each land has different types of benefits and resources that will give you advantages during battle; however, some lands are gifted to players.
You can build clans and alliances with other players to increase your strength in the kingdom and become unreachable. In Addition, you have the possibility to participate in the constant events held by the developers to win amazing prizes.
The platform's native token is $SKILL.  You can buy better weapons and level up your character in the marketplace.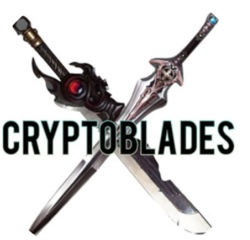 CRYPTOBLADES
(SKILL)
0.888 USD$
24h Range
1.84 USD$
LAST CryptoBlades (SKILL) NEWS
---
No related news for CryptoBlades (SKILL)