CryptoMines (ETERNAL) is a play-to-earn game where players are in control of a spaceship and have to explore the entire universe in search of the $ETERNAL token.
It may sound simple but it may not be, to get the precious tokens players must visit the different planets found in the universe and mine them.
The level of efficiency is greater by having a greater number of workers at your disposal, but for this you need to have a good investment that allows it.
The CryptoMines universe is quite extensive, and players have thousands of planets to explore, however certain inconveniences may occur during explorations, will you be prepared to face them and take all the resources without problems?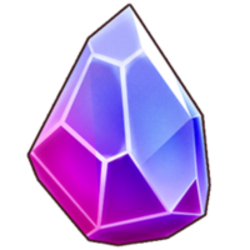 CRYPTOMINES ETERNAL
(ETERNAL)
0.167 USD$
24h Range
0.200 USD$
LAST CryptoMines (ETERNAL) NEWS
---
No related news for CryptoMines (ETERNAL)