Cyber Crystal (CRYSTAL) is the native token of the famous Play-To-Earn game CyberDragon.
Within the CyberDragon universe users have a huge terrain to explore where they can get monsters and different scary creatures on their way, but every good warrior has to have skills to defend himself!
Something amazing about the platform is that all the items and characters are NFT assets within the game, so everything you own has great value.
In order to start this adventure, you need to recruit a hero, by obtaining it you have the ability to explore a whole universe of possibilities in CyberDragon.
What are you waiting for, join and be part of the intense battle!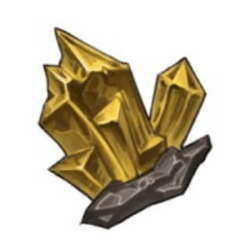 CYBER CRYSTAL
(CRYSTAL)
0.173 USD$
24h Range
0.260 USD$
LAST Cyber Crystal (CRYSTAL) NEWS
---
No related news for Cyber Crystal (CRYSTAL)