Endless Battlefield Coin (EB) is the native token of the platform. It is used by players to receive rewards and be able to interact within the marketplace.
Endless Battlefield is an open world play-to-earn game.
The game is based mainly on strategy and exploration, and something that makes them very characteristic compared to other video games is that it claims to be an endless battle, keeping things short, you will spend hours playing in front of the screen.
There are several activities that players can perform such as fishing, hunting and building. Those who find valuable items, build important constructions and win battles are the ones who will have the joy of deserving the long-awaited rewards.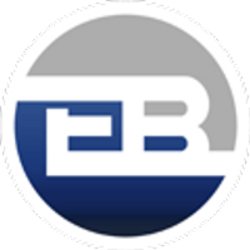 ENDLESS BATTLEFIELD COIN
(EBC)
0.00 USD$
24h Range
0.00 USD$
LAST Endless Battlefield Coin (EBC) NEWS
---
No related news for Endless Battlefield Coin (EBC)