Game x Change Potion (GXP) is the token that drives the economy of the incredible Game x Change video game platform.
This platform allows users to generate rewards by performing different tasks that are assigned to them daily, these tasks are aimed at the most famous video games currently on the market, among them are: Rocket League, Apex Legends, Counter Strike Go, GTA V, Hades and many other games!
At the same time, the platform also has some games developed by the company, in which you also have the opportunity to generate income through them.
It also has a staking system for those users who want to generate passive income and an extensive Marketplace to buy and sell different items.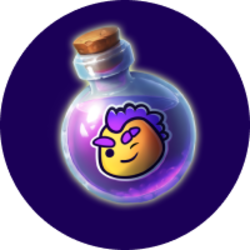 GAME X CHANGE POTION
(GXP)
0.00 USD$
24h Range
0.00 USD$
LAST Game X Change Potion (GXP) NEWS
---
No related news for Game X Change Potion (GXP)