Gax Liquidity Token Reward (GLTR) is a DEX liquidity token and its function is to speed up crafting and in-game buildings.
Aavegotchi (GHST) is a DeFi platform focused on Non Fungible Tokens (NFT). Avegotchis are Avars or NFT pets that can be used to collect and earn staking rewards.
Aavegotchi describes itself as a gaming protocol managed by its own community. This allows players to be in control of the project and the NFT. In addition, it has its own Decentralized Marketplace and its own DEX.
This is one of the most fantastic games in the blockchain ecosystem, all the people around the world are playing it.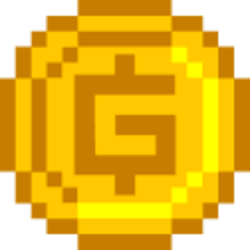 GAX LIQUIDITY TOKEN REWARD
(GLTR)
0.00 USD$
24h Range
0.00 USD$
LAST GAX LIQUIDITY TOKEN REWARD (GLTR) NEWS
---
No related news for GAX LIQUIDITY TOKEN REWARD (GLTR)