Kaby Arena (KABY) is a turn-based fighting game where characters are valuable NFT assets.
One of the things that characterizes Kaby Arena is that users can start playing without the need to make the first investment, and still have the possibility of generating income within the game.
In addition, for those players who are not very familiar with cryptocurrencies, the game has a section where it rewards those users with greater knowledge in cryptocurrencies, this with the intention of encouraging players to investigate and study more about cryptocurrencies.
Users can own as many heroes as they like, and each one has their specific abilities ranging from water, fire, wind, light, and darkness.
Join the adventure!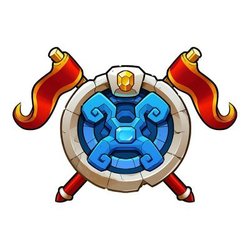 KABY ARENA
(KABY)
0.00 USD$
24h Range
0.00 USD$
LAST Kaby Arena (KABY) NEWS
---
No related news for Kaby Arena (KABY)