Kryptomon (KMON) is a play-to-earn game where you have to raise and train your own NFT to prepare it for the intense battles that take place within the game.
Each NFT has unique characteristics, which you must reinforce to take them to the maximum level and get the most out of them during battles.
Something that characterizes the game is a certain realistic touch, because Kryptomon can get sick, hungry, and even act on their own when they feel danger lurking nearby. There are so many features that the game has that make it a gem that everyone should try.
The game has an extensive marketplace where players can buy and sell their NFTs to generate extra income or increase the abilities of their Kryptomon.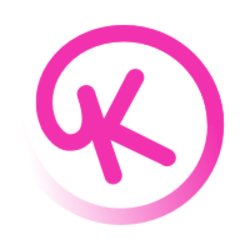 KRYPTOMON
(KMON)
0.0096 USD$
24h Range
0.0100 USD$
LAST Kryptomon (KMON) NEWS
---
No related news for Kryptomon (KMON)