LoserChick EGG (EGG) is the token that drives the economy of the fun and addictive blockchain game LoserChick.
After humanity succumbed to the power of the chickens, the LoserChick took over the world and now runs everything at will.
Hailed for being the best Claw Crane style game, where users have the chance to win a variety of prizes through different methods. Something very unusual that does not happen in other games in the crypto industry, is that in LoserChick there are always winners.
Users can earn $EGG and NFTs from Clawing eggs, blind boxes, mint NFT and of course NFT mining!
Each LoserChick is unique, and there are thousands of them. Don't wait any longer and join this great adventure!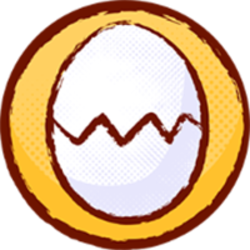 LOSERCHICK EGG
(EGG)
0.013 USD$
24h Range
0.020 USD$
LAST LoserChick EGG (EGG) NEWS
---
No related news for LoserChick EGG (EGG)