My Crypto Heroes (MCHC) is an RPG game based on the Ethereum blockchain. Where you can fight against other PVP players, carry out missions and campaigns, find items and earn rewards and fame.
There are 2 types of games in My Crypto Heroes, in PVE Mode you can do dungeons where you will get EXP and Items. In PVP Mode you will earn Fame and different items.
MCHC is the game token, to get this token you will have several ways, one of them playing Cryptid Wars where you will get Cryptonium (CP) which you can exchange for Crypto Ingot (CI) which in turn you can exchange for MCHC. you will be able to exchange your MCHC for the NFTs of the associated P2E, in addition, the holders of this governance token will be able to vote on the project proposals.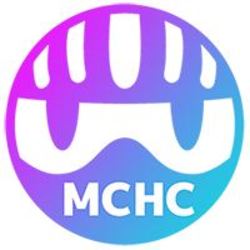 MCH COIN
(MCHC)
0.089 USD$
24h Range
0.140 USD$
LAST MCH Coin (MCHC) NEWS
---
No related news for MCH Coin (MCHC)