Overlord Game (OVL) is a play-to-earn mobile game of intense battles between players fighting for the rewards.
Players must have a pet with them before entering the arena, it will help them collect rewards while they focus on fighting opponents.
With incredible graphics and addictive gameplay, there is no doubt that Overlord captures the attention of many users in the crypto ecosystem.
Among the heroes that are at your disposal you can choose between the warrior, a specialist in melee combat, the archer, distance combat is his specialty, and the magician, who has incredible abilities that will stun his opponents.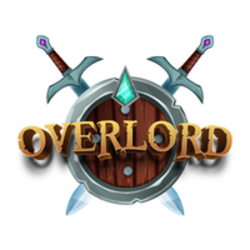 OVERLORD GAME
(OVL)
0.00 USD$
24h Range
0.00 USD$
LAST Overlord Game (OVL) NEWS
---
No related news for Overlord Game (OVL)