Pegaxy Stone (PGX) is a free-to-play horse racing game with an incredible futuristic style. Players will be able to compete against other players and earn rewards through the races they win.
Within the game economy there are two native token, the governance currency Pegaxy Stone (PGX) and  the in-game token Vigorus (VIS), used for commerce inside the game.
One of the amazing actions you are allowed to perform is to breed your own Pega, so you can have many more! The game handles 4 types of bloodlines from which you will have to choose very well, as there are several types of rarity among them, which define your power on the track.
You can also buy, sell or rent your Pega to other players. The higher the rarity of your horses, the higher your chances of being the king of the arena.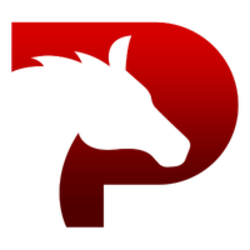 PEGAXY STONE
(PGX)
0.0057 USD$
24h Range
0.0100 USD$
LAST Pegaxy Stone (PGX) NEWS
---
No related news for Pegaxy Stone (PGX)