Rainicorn (RAINI) describes itself as an innovative ecosystem that includes Non-Fungible Tokens (NFT), different DeFi options (such as staking and farming), play-to-earn games and much more in the so-called Rainiverse.
Currently Raini has some very interesting projects like the P2E game The Lords Of Light, a NFT collectible card game; and a DeFi platform in which users can stake RAINI getting rewards in RAINBOWS, farm and trade NFTs.
The RAINI Token has a total fixed supply of 1,000,000,000 units.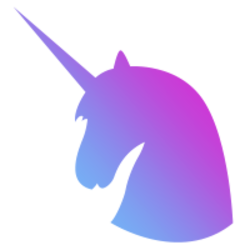 RAINI
($RAINI)
0.020 USD$
24h Range
0.040 USD$
LAST Rainicorn (RAINI) NEWS
---
No related news for Rainicorn (RAINI)