Rogue West (ROGUE) is a card game set in the old west, where users must play against each other to obtain battle rewards.
The cards have different levels of rarity, which can be: common, uncommon, rare and legendary. Holders of these NFT have full control over them which makes these cards unique and incomparable.
The rules of the game are very simple so anyone can play, but once you get started it becomes very addictive. It is of great importance to try different combinations of cards to get the most out of your deck.
In the end, everything depends on you and your strategy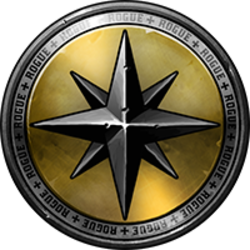 ROGUE CHAIN
(ROGUE)
0.00 USD$
24h Range
0.00 USD$
LAST Rogue West (ROGUE) NEWS
---
No related news for Rogue West (ROGUE)