StarMon (SMON) is a play-to-earn game where users will be immersed into a metaverse of fantasy and adventure called Andres.
In this Metaverse you will find diverse creatures that you can interact with, adopt and train to organize battles against other players and generate income within the platform. Everyone wants to become the best Starmon trainer!
Something very attractive about the game is that it has totally amazing graphics, very fluid and entertaining for anyone who loves the series. In addition, each creature has its own abilities and characteristics that make it unique from the others, the more Starmons you have in your portfolio the more likely you are to become the best and most acclaimed trainer in the universe.
$SMON is the native token of the game.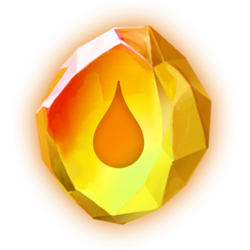 STARMON
(SMON)
0.016 USD$
24h Range
0.020 USD$
LAST StarMon Token (SMON) NEWS
---
No related news for StarMon Token (SMON)