Thetan Coin (THC) is the native token of one of the best MOBAs currently on the decentralized gaming market, Thetan Arena.
Thetan Arena is a play-to-earn game very similar to the famous game BrawlStars where you and 3 others will form a team to defeat 4 other opponents on the battlefield. The earning system consists of every battle you win, you will receive rewards in THC.
Each character is an in-game NFT asset that you can play, sell, and even rent on the Marketplace. Good news for users is that the game also has a Free-to-play model for those who want to try a little of this wonderful adventure without having to pay a single penny.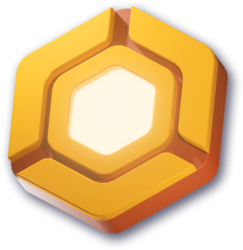 THETAN COIN
(THC)
0.00 USD$
24h Range
0.00 USD$
LAST Thetan Coin (THC) NEWS
---
No related news for Thetan Coin (THC)