VFOX is the native utility token of the RFOX platform, which aims to create a comprehensive and immersive metaverse ecosystem. RFOX develops its entire strategy within the metaverse and blockchain technology, through RFOX Ventures.
RFOX Ventures comprises a series of companies developed with the objective of creating an advanced ecosystem within the internet. This includes different segments such as e-commerce, gaming and e-media.
The RFOX ecosystem is composed of RFOX GAMES, RFOX MEDIA, RFOX FINANCE, RFOX NFTs and RFOX E-COMMERCE STREAMING.
For its part, the VFOX token is used for transactions within the entire RFOX ecosystem. It can also be obtained as a reward within RFOX VALT.
VFOX can also be obtained from staking tokens RFOX, the other native token of the platform. It is also possible to stake VFOX tokens. The digital currency is available on exchanges such as KuCoin, Bittrex, Gate.io, Uniswap and PancakeSwap, among many others.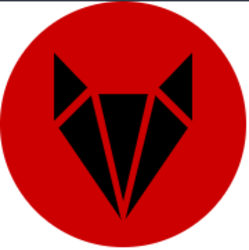 VFOX
(VFOX)
0.170 USD$
24h Range
0.197 USD$
No related news for VFOX (VFOX)