AAVEGOTCHI (FOMO) is an open world play-to-earn RPG with a pixelated style very similar to the popular Tamagotchi game adding an incredible aesthetic touch. Users will be able to use their NFTs for a wide range of activities that will allow them to earn rewards on the platform's native token.
Aavegotchis has three different attributes that will allow users to determine their value, these attributes are: Spirit Force, Traits and Wearables.
Being able to socialize with other users, interact with other communities, and even exchange your Aavegotchis in the marketplace are features that make this game so attractive.
Aavegotchi has three tokens, the governance token $GHST, the in-game token $ALPHA and the DEX liquidity reward $GLTR.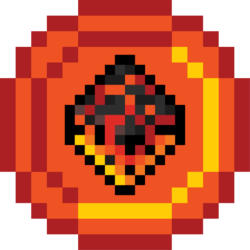 AAVEGOTCHI FOMO
(FOMO)
0.0011 USD$
24h Range
0.0100 USD$
LAST AAVEGOTCHI (FOMO) NEWS
---
No related news for AAVEGOTCHI (FOMO)