Cantina Royale (CRT) is a very addictive tactical shooter game created especially for those players who love intense battles and are very competitive. There are single-player and online multiplayer game modes.
The game is also available as Free-to-Play and Play-to-Earn, users will have the freedom to form gangs or alliances with other players in order to strengthen their squad and emerge victorious after each confrontation.
Users can generate income by playing in PvP, PvE battles and even by staking their NFT assets, this way you can generate income even when you are sleeping.
The native token of the platform is $CRT.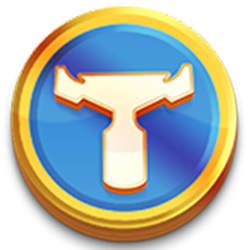 CANTINA ROYALE
(CRT)
0.027 USD$
24h Range
0.070 USD$
LAST Cantina Royale (CRT) NEWS
---
No related news for Cantina Royale (CRT)