Crypto Cavemen is a Play-to-Earn NFT PVP Game, there are different ways to play this blockchain game, free access will allow you to fight against other players but you will not get rewards, buying a battle pass you will have limited rewards and players who have an NFT will have access to all available rewards.
In addition to the PVP mode you will have an alternative to play, thanks to the exploration mode you will be able to keep your caveman busy and obtain different objects that you can then sell.
$CAVE is the in-game currency needed for each transaction that is made, with it you can buy and sell the different items available in Crypto Cavemen.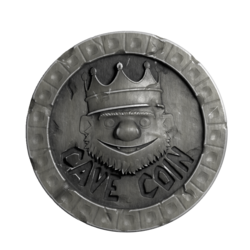 CAVEWORLD
(CAVE)
0.076 USD$
24h Range
0.230 USD$
LAST Crypto Cavemen (CAVE) NEWS
---
No related news for Crypto Cavemen (CAVE)