Crypto Gladiator is a Play-to-Earn style online RPG strategy game in which users must control different warriors to fight against other players.
There are different game modes. Players can collect items, fight against each other in multiplayer battles and conquer lands to expand their domains. Each Gladiator has his own characteristics and special abilities. In addition, there are multiple items such as swords, axes and armor that enhance the warriors' characteristics for combat.
All items and Gladiators in the game are Non Fungible Tokens (NFT) that can be traded in the game's Marketplace. Crypto Gladiator has two native tokens: CGD and CGS.
The Crypto Gladiator Shards (CGS) token has a limited supply of 3,100M units.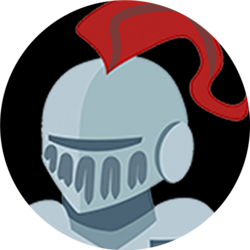 CRYPTO GLADIATOR LEAGUE
(CGL)
0.0071 USD$
24h Range
0.020 USD$
LAST Crypto Gladiator Shards (CGS) NEWS
---
No related news for Crypto Gladiator Shards (CGS)