Forest Knight (KNIGHT) is a turn-based-strategy mobile game where you have the possibility to build your own team of warriors to fight and enter the dangerous adventure of this medieval universe.
Your warriors can be upgraded with different types of equipment and skills that you can acquire in the Marketplace. The better your weapons are, the easier it will be for you to defeat your opponents.
Additional activities in the game include PvP battles against other players, where you both compete for the coveted rewards, and you can build clans with other users and at the same time set up battles against other clans!
Something that makes the platform very clear is that you can spend hours playing without getting bored for a minute.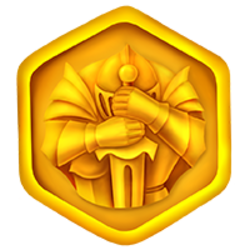 FOREST KNIGHT
(KNIGHT)
0.0088 USD$
24h Range
0.020 USD$
LAST Forest Knight (KNIGHT) NEWS
---
No related news for Forest Knight (KNIGHT)