Foxy Equilibrium (FOXY) is a play-to-earn RPG game where players will have to dive into a great medieval adventure and make their way through the different creatures that will appear along the way.
The game is based on dynamic turn-based battles where only the strongest will be left standing. As you win the battles and complete the different quests you have the possibility to claim the daily rewards.
An additional feature of the game is the implementation of pets, which you can adopt, feed and be your faithful companion throughout your adventure. You can mint them or simply buy them from other players in the Marketplace.
In Foxy Equilibrium there is a world of possibilities to explore and meet, join now!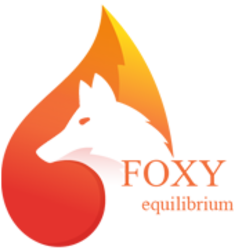 FOXY EQUILIBRIUM
(FOXY)
0.00 USD$
24h Range
0.00 USD$
LAST Foxy Equilibrium (FOXY) NEWS
---
No related news for Foxy Equilibrium (FOXY)