Galaxy Fight Club (GCOIN) is a PvP game in which holders of different NFTs can fight each other to win rewards through the Play-to-earn system. Based on the interoperability offered by the Metaverse technology, Galaxy Fight Club (GCOIN) allows different NFT collections to interact with each other.
In other words, users can recreate their NFTs, no matter where the collection comes from, and have them fight against other users to win cryptocurrency rewards. In addition, Galaxy Fight Club (GCOIN) aims to create a platform for interconnection between different WEB3 projects, games, and metaverses, in which users from these worlds can interact in a PvP platform.
All NFT fighters can be upgraded through Weapons and equipment that make them stronger in battle.
Galaxy Fight Club's native token is GCOIN, which can currently be purchased on DEXs like Quickswap and CEXs like Gate.io and MEXC.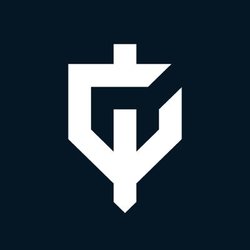 GALAXY FIGHT CLUB
(GCOIN)
0.0086 USD$
24h Range
0.080 USD$
LAST Galaxy Fight Club (GCOIN) NEWS
---
No related news for Galaxy Fight Club (GCOIN)