Guild of Guardians (GOG) is a fantasy RPG Play To Earn game in which players must build teams of Heroes (Guardians) to battle against other players.
Guild of Guardians (GOG) aims to create the largest RPG game in the world, combining the best of this kind of games with the P2E format, in which users can get real earnings. With this, it seeks to attract players and keep them in the game for a long time.
The game can be started for free (Free-to-Play), and it is possible to earn rewards such as tokens and NFTs. In addition, Guardians as well as in-game items, equipment and pets are NFTs, so they can be traded within the platform's Marketplace.
Guild of Guardians (GOG) is a mobile RPG game that is available on Android and IOS. Its native token is GOG (Gems), which is used for in-game transactions and can be obtained as a reward.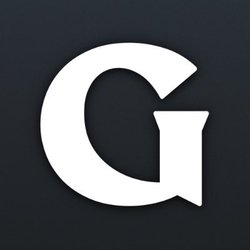 GUILD OF GUARDIANS
(GOG)
0.059 USD$
24h Range
0.180 USD$
LAST Guild of Guardians (GOG) NEWS
---
No related news for Guild of Guardians (GOG)