MicroPets is a place where pets are turned into amazing NFT's that you can buy, sell, keep in stake or even play with them in the mobile games that developers will be releasing.
By owning a pet, you have the possibility to have access to great rewards and communities. Each NFT has a unique value and you can increase its rarity as you earn rewards. The rarer your pet is, the more rewards you will get.
The vision of the developers is to create a giant community of adorable NFT owners, where everyone can find each other within the MicroPets metaverse.
The native currency of the platform is $PETS.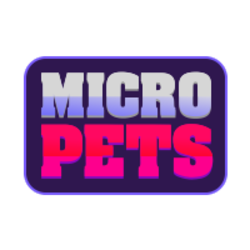 MICROPETS
(PETS)
0.00 USD$
24h Range
0.00 USD$
LAST MicroPets (PETS) NEWS
---
No related news for MicroPets (PETS)