The Crypto Prophecies is a game based on price predictions. Users are matched against each other to see who is the best at predicting the closing time of the different candlesticks that are placed during the game.
The developers implemented a more user-friendly style by adding several NFT characters and different magic items, which vary in race, rarity and rank. All of which can be burned to increase their levels.
Its economy is quite big and there is a variety of things you can do with The Crypto Prophecies (TCP) native token, you also participate for daily prizes and for a spot on the leaderboard.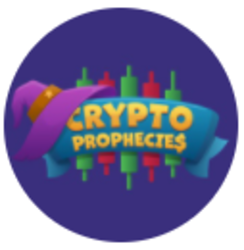 THE CRYPTO PROPHECIES
(TCP)
0.00072 USD$
24h Range
0.0100 USD$
LAST The Crypto Prophecies (TCP) NEWS
---
No related news for The Crypto Prophecies (TCP)